A Typical Day at Lyric Preschool
| Time | Activity | Goal |
| --- | --- | --- |
| | Arrival, health check, inside play, (puzzles, books, dramatic play) | Self-esteem, social development responsibility, discovery. |
| 9-10 AM | Circle time, music, story time, (colors, letters, number recognition) arts & crafts time | Cognitive development, language arts math & science concepts, small muscle development & creativity |
| 10:00 - 10:15 AM | Snack & group time | Nutrition, manners, social development. |
| 10:15 - 11:30 AM | Outside play, directed play, games, water play | Responsibility, large muscle development sensory development, self-control |
| 11:30- 12 PM | Lunch | Nutrition, family dining, & manners |
| 12-2:30 PM | Nap Time | Growth and Development |
| 2:30- 3PM | Snack, outside play activities | Nutrition, group time, socialization |
| 3PM- 4:30 PM | Activity time, arts & crafts, music | Creativity, emotional development |
| 4:30 PM- 6PM | Small group play indoor preparation for departure, teacher directed activities | Physical growth, independence Self-expression. |
Your child's birthday party at school. Parties are at 3 P.M. after naptime.
Option #1
- Birthday Cake
- 1/4 sheet of cake or Cupcakes
- 4 dozen or ice cream sandwiches or donut tower.
Please bring party plates, spoons and juice for 40 kids. Food Options; Pizza Party (3 large cheese) or vegetable platter.
Option #2
-Pinata ~ filled with fruit roll-ups & toys (Please do not fill with candy)
Option #3
- Mickey Mouse Jumper
~ (rental $75/day) Available from 8 A.M. to 5 P.M.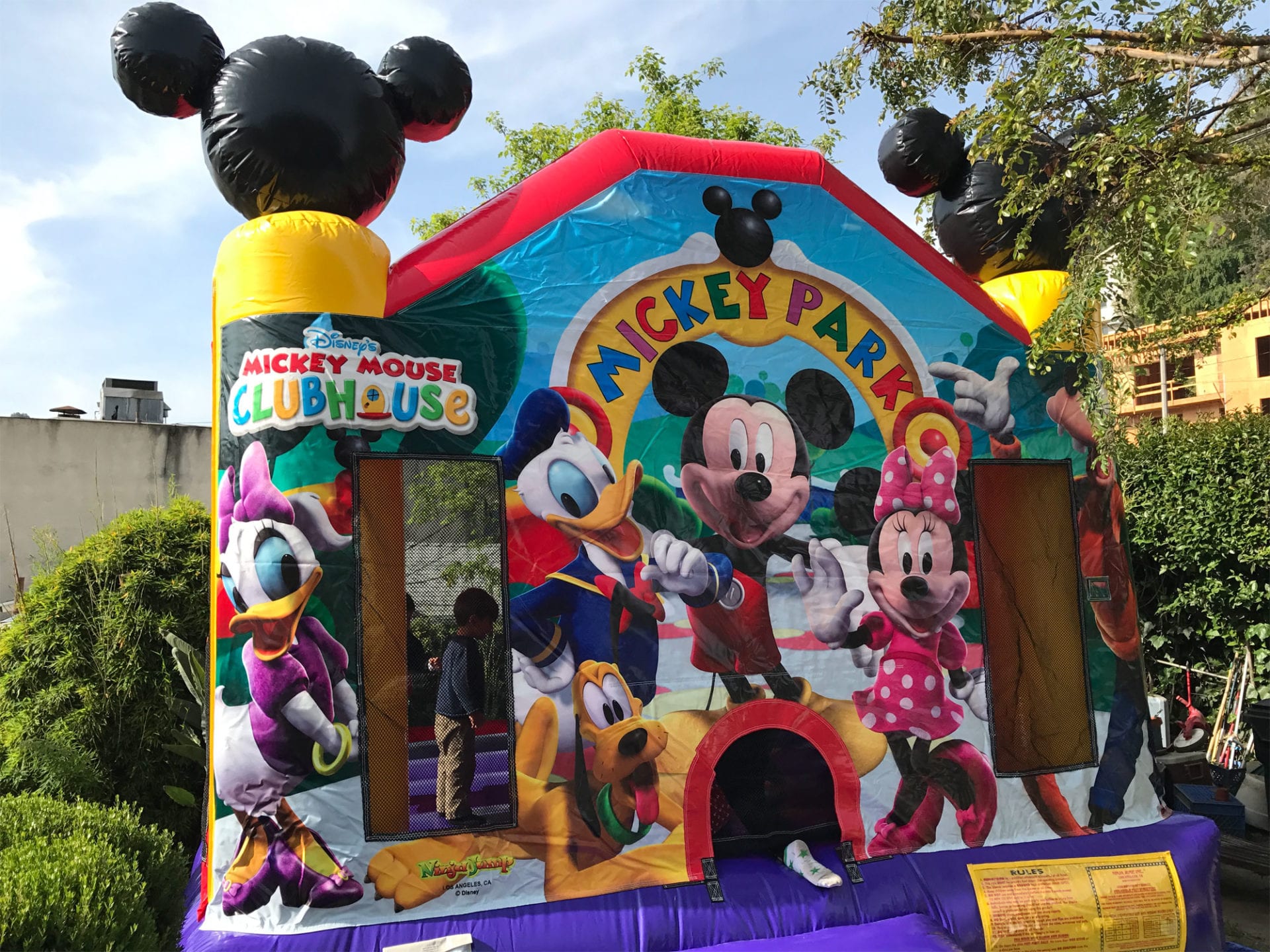 Option #4
-Party Characters
~ Performers will entertain children at 3pm
Search "Yelp"
Kids Party entertainment.
Lyric recommends;
 Wishing Well Entertainment,
Los Angeles Princess Company
Action Events LA
Party Princess Productions
Happy Days Entertainment